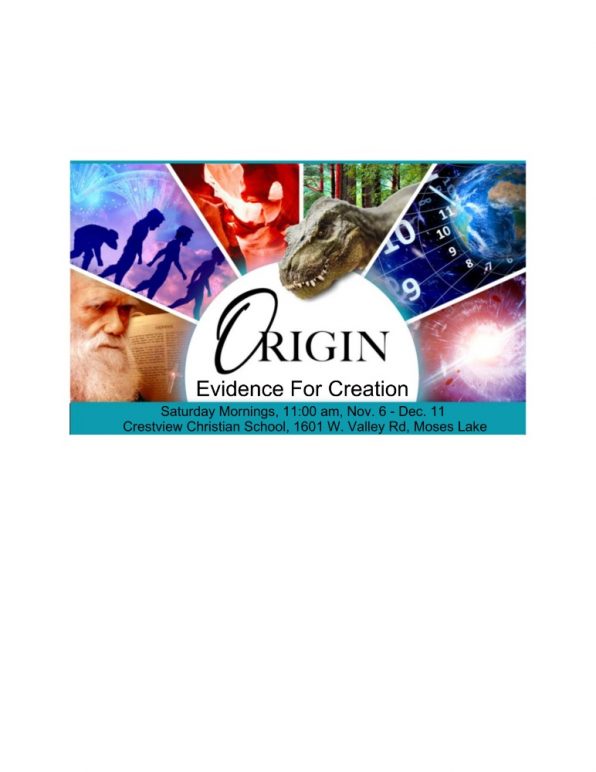 ---
Origins – The Evidence of Creation Series
Stan Hudson, director of Creation Study Center at the North Pacific Union, has coordinated with many experts to put together this six-part series. Origins reveals solid evidence of a Creator God. Through videos, power point slides, and participant guides, each presentation will show how the Bible directly lines up with scientific evidence.
https://zoom.us/j/6073971563?pwd=MVA2NzJCK2pNNlBnUURLRGVuaGFldz09
Pastor Meharry will present the series on Sabbath mornings at 11:00 AM, Nov. 6 – Dec. 11.