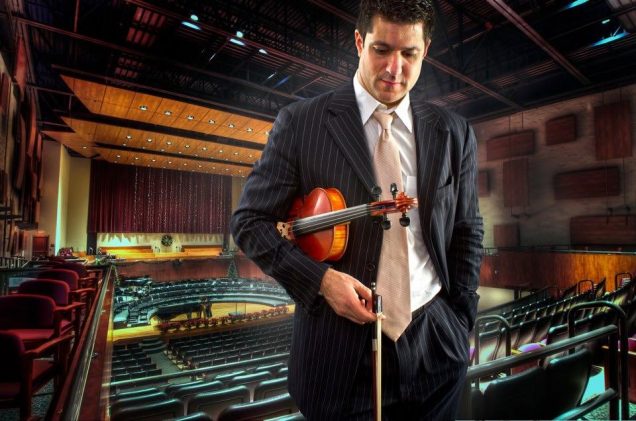 Are you eager to hear music and testimony that will lift your spirits and bring you closer to Jesus Christ? Jaime Jorge is an internationally acclaimed violinist with an inspiring and moving testimony. He brings music to life as he plays old hymns, contemporary music and classical pieces. His life story will make you laugh and cry, and his enthusiasm and passion for living life to the fullest for the glory of God will challenge you to do more for Jesus! Come, bring your friends, and enjoy and unforgettable evening!

We are thrilled to invite you to come to hear violinist Jaime Jorge put on more than just a concert! His masterful dominion of the violin will leave you speechless, and his story will delight and bring you to the throne of Heaven! Jaime has played in 6 continents and over 100 countries, and he's coming to your area. Do not miss this opportunity to be blessed beyond measure. Make plans to attend and bring your family and friends!

February 16th, 2020 @ 7pm
Wallenstien Theater - Big Bend Community College
6528 26th Ave. NE.
Moses Lake, Washington
Phone: 509-765-4632.

Ticket is not needed for this concert and admission is free.